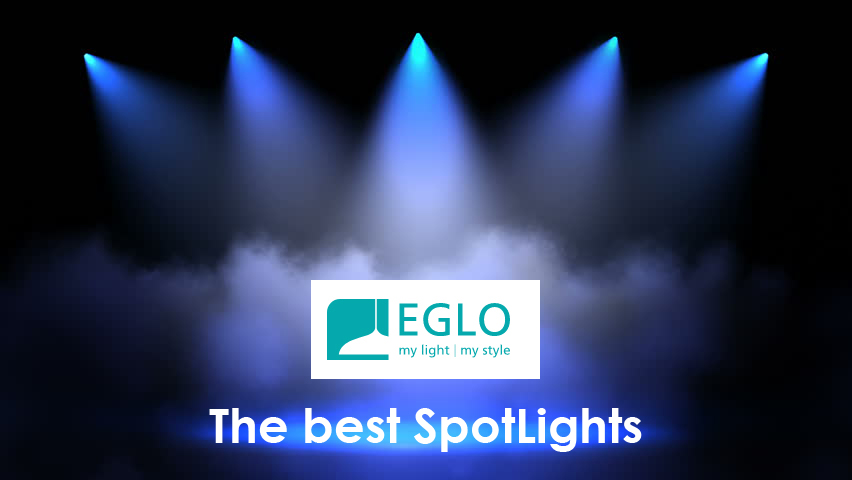 Knowledge about different types of lights is something you'll surely not devour in general lifestyle. But it becomes quite crucial once you've got to start equipping your own home, making it comfortable and suitable for a happy living. The lighting is often used not only to illuminate indoor space so as to extend the visibility inside the house but also to decrease the danger of burglary by illuminating the facade of your house and yard during the night-time.
However many of us still tend to install heavy lights" not really knowing whether to shop for a spot light or a flood light for the specific situation.
What is the spot light?
Even though you would possibly not know the precise definition of spotlight, you've got surely seen them being used: either in an exhibition where one particular piece or detail was highlighted by a special light.
Not to get into too scientific details and definitions, spotlight may be a particular light that produces cone of sunshine . Each cone of sunshine sent out by a spotlight has its own volume. the most purpose of a spotlight is to illuminate a specific object or group of objects that are located during this conical volume. the main features of spotlight are:
A very strong light source;
Comes with a lens which will be manually focused;
Comes equipped with an "iris" for adjusting the angle of the beam.
Types of spot lights
Although being slightly different from the "common" lights, spotlights have undergone the maximum amount of improvements and technological transformations as other sorts of lamps. So far there are seven categories of spotlights on the basis of their functional qualities.
We will discuss these qualities and types in the next article. Finally, we will be able to differentiate between spot lights and flood lights.
Hope to have you on our board soon.. You can get full information of The best Spot Lights of Eglo Pakistan by contacting us.
Just give us a call @ 051 444 1489 or 051 444 3518
Email us info@eglo.pk
or
Visit us:
Aar Global Pvt. Ltd.
Exclusive Representative of Eglo Lighting in Pakistan
Plot 219, Street 1, I-10/3, Islamabad