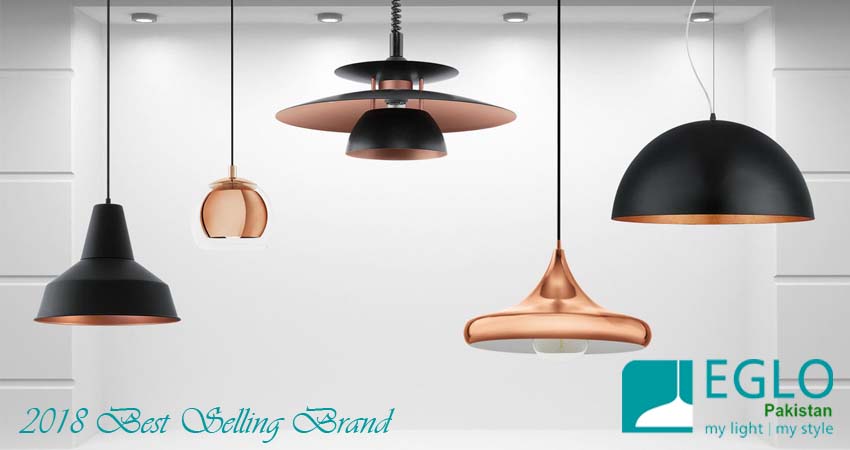 2018 Best Selling Brand Eglo Pakistan
Fast Generation!! Brand Consciousness!!
The war of Class!!
The battle of Attitude!!
Nothing is more important than The Style. We are in a war!! The war of classiness, sophistication, inclination..
To survive in such an environment, we need to move with class.
The utmost requirement now a days is to improve our style. Becoming compatible with the latest trends, is crucial. Everyone is in a race to look different from others. Look more elegant. Magnificence is that the class. This class is maintained by several industries. We want the brands in our dresses, get up, vehicles and even in home interior decoration now. The world is becoming more and more educated. Hence, brand consciousness is increasing among the world. To fulfill this desire, Eglo Pakistan is serving to provide its most gorgeous Lighting Products range for interior as well as exterior/outdoor lighting.
2018 Best Selling Brand Eglo Pakistan
We all have some dreams after we build our home. We wish to visualize the proper reflection of our dream house in it. Our alternative suggestions becomes very tough once it involves interior decoration. Maintaining a beautiful interior is on our high list. Besides, furniture, floor and ceiling, we must always additionally pay special attention to the walls. Decorating the walls with nice paintings, soothing curtains with stunning wall paint. Now a days, as folks are getting a lot of and a lot of beauty awareness. Having an outstanding space is additionally turning into essential.
Eglo Pakistan is introducing the 2018 best selling lighting brand in Pakistan.
For more information:
Contact us via: http://www.eglo.pk/contact-us/ or email us directly at: support@eglo.pk
For product details, visit our webiste: http://www.eglo.pk/